Attraction
As the only port in the country that was open to foreigners during Japan' period of isolation, Nagasaki was a point at which many diverse peoples and cultures converged. The city offers many attractions with a cosmopolitan flavor, born of this cultural exchange.
Ja-Odori Dragon Dance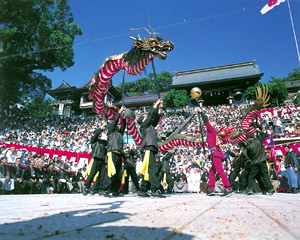 Ja-Odori is a famous dragon dance performed at Nagasaki Kunchi, the city' autumn grand festival. Its origins lie in a New Year' festival held by Nagasaki' Chinese residents around the middle of the Edo Period, which was eventually taught to the people of Nagasaki who lived next to the Chinese residences.
Bagpipes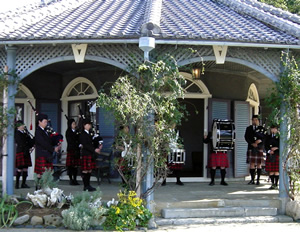 Thomas Blake Glover, who has been called"The father of modern Japan,"hailed from Scotland, the home of this traditional instrument.
Madama Butterfly Opera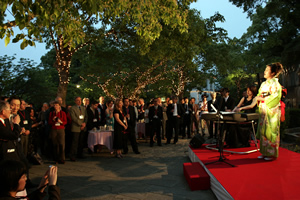 Enjoy the sublime experience of listening to one of the world' most famous operas, Madama Butterfly, in the exotic atmosphere of the city in which the opera is set.